Workshop "Intersectionality & Medieval Sources – Identity, Politics and Academia"
16. Januar 2020 - 18. Januar 2020
Universität Bayreuth (GW I, S 120)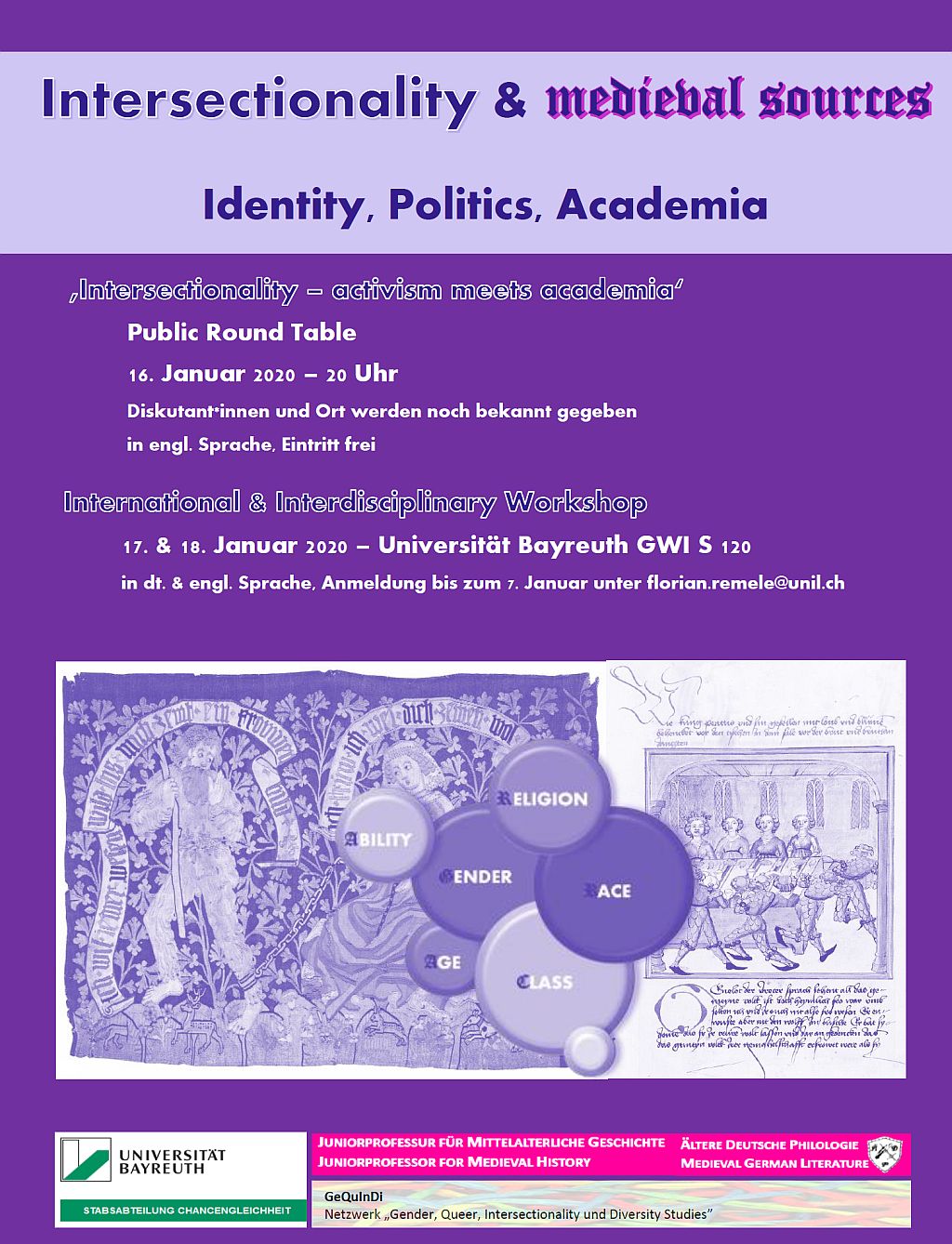 The Workshop starts January 16th at 8p.m
with a Public Round Table
on the topic "Intersectionality - activism meets academia".
The event will take place in the Foyer of the UB Bayreuth.
It will be in English, entrance is free and anyone interested is welcome.

January 17th and 18th the Workshop with talks and work groups takes place in the room S 120 (GW I).

Wer noch teilnehmen möchte, melde sich bitte bis spätestens 07. Januar 2020 an bei: florian.remele@unil.ch